CLIMATE - Collaborative Learning Initiative Managing and Adapting to the Environment (Iniciativa de Aprendizagem Colaborativa visando a gestão e adaptação do ambiente)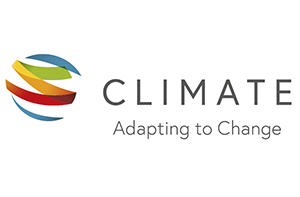 Fontes de financiamento

INTERREG

Período do projeto

2014-2020
Entidade líder do projeto
Derry City and Strabane District Council
Responsável pelo projeto:
Cathy Burns
Parceiros
Rural Area Partnership in Derry Ltd, Irlanda; City of Sundsvall, Suécia, Harnosand Municipality; Suécia; Mid Sweden University, Suécia; University of the Faroe Islands, Dinamarca; University College Cork, Irlanda; Northern Ireland Environment Link, Irlanda;
Objetivos visados
The main project objective is "Promote and improve climate change awareness in European peripheral rural communities through a knowledge based approach and community led sustainable resource planning that will mitigate against future climate impact and incorporating transnational collaboration through a best practice model which will improve preparedness for sustainable environmental management in future years".
Identificação do problema ou oportunidade que se propõe abordar
The project partners have come together to analyse and evaluate climate change issues and to use best practice models to develop a method for development of a Climate Adaptation Plan and Preparedness Scale matrix for local authorities.
This project provides an opportunity for significant delivery of change on a transnational basis, the project will explore possibilities and practical solutions across the regions. This includes opportunities to explore what works in one region and how this can be transferred – particularly from a policy and implementation point of view.
The project will create new environmental management solutions such as a model for development of a Climate Adaptation Plan for local and central government that can be modified and adopted across the NPA region. The Preparedness Scale and Risk Register will also be innovative developments which will build on and adapt the baseline risk assessments carried out to date by Swedish municipalities.
Pontos de situação / Resultados